7 Small Bathroom Design Ideas Copy
7 Small Bathroom Design Ideas
Small bath? Big design and decor opportunity! Grab inspiration from these gorgeous washrooms.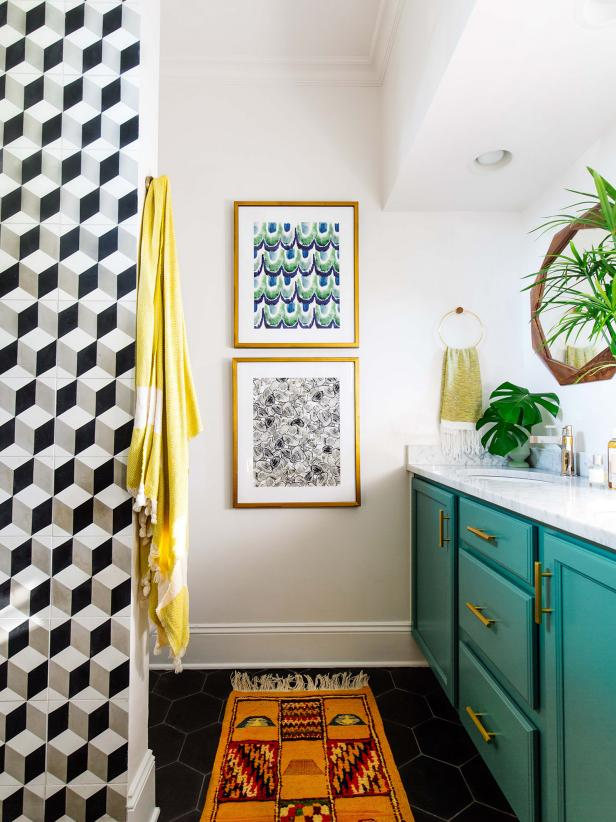 1. Bold + Bright = Beautiful
Small bathroom color palettes don't have to be limited to whites and grays. In a small space, you can use bright, bold colors and patterns that might be overwhelming in a larger room. This small bathroom from Dabito of Old Brand New is bursting with rich colors, quirky patterns and geometric shapes.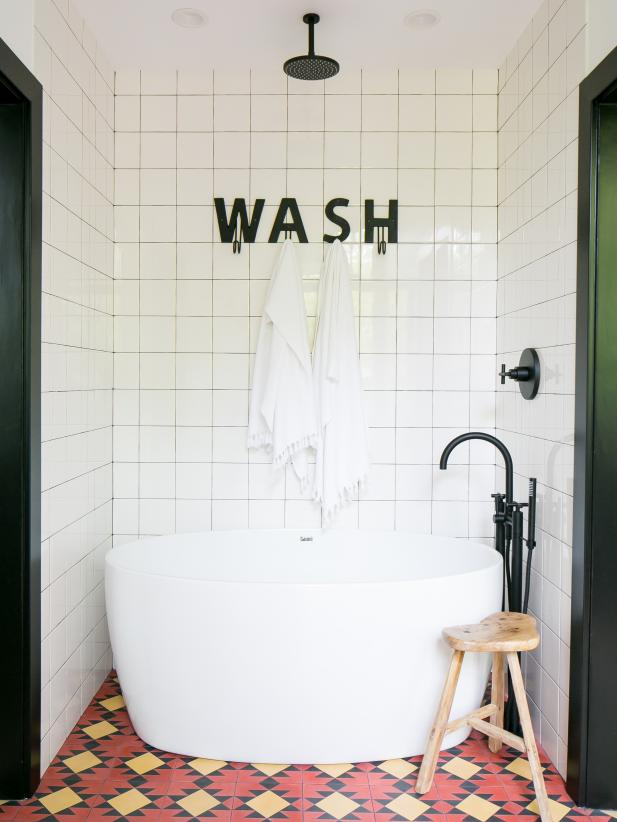 2. Choose a Petite Tub
Yes, you can make a tub work in a small bathroom! This otherwise cramped enclosure is the perfect spot for a small soaking tub. From bright, tribal pattern flooring to towel hooks that double as fun art, this is a great example of a small bathroom that gets everthing right.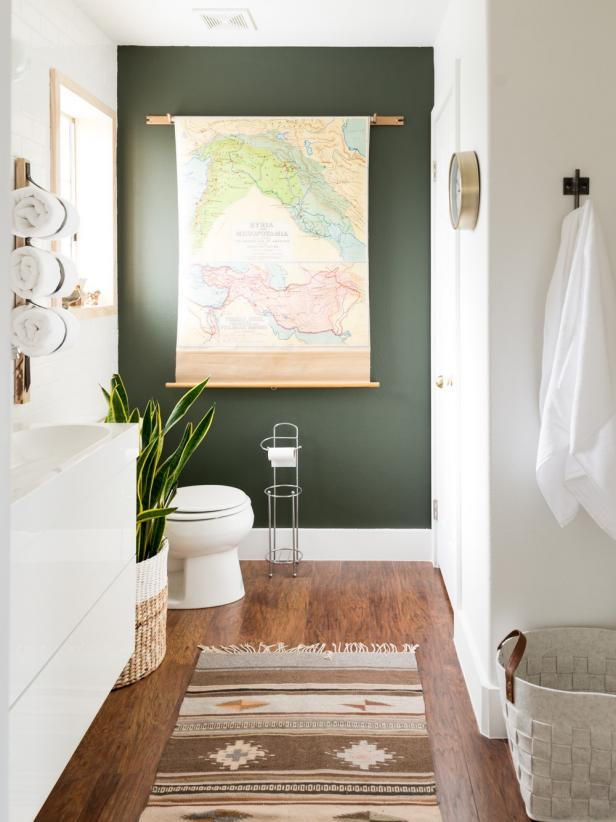 3. Try an Accent Wall
Even petite bathrooms can benefit from an accent wall such as this forest green wall featuring a vintage map. Instead of making this small bathroom seem smaller, the accent wall adds much-needed color to an otherwise neutral space.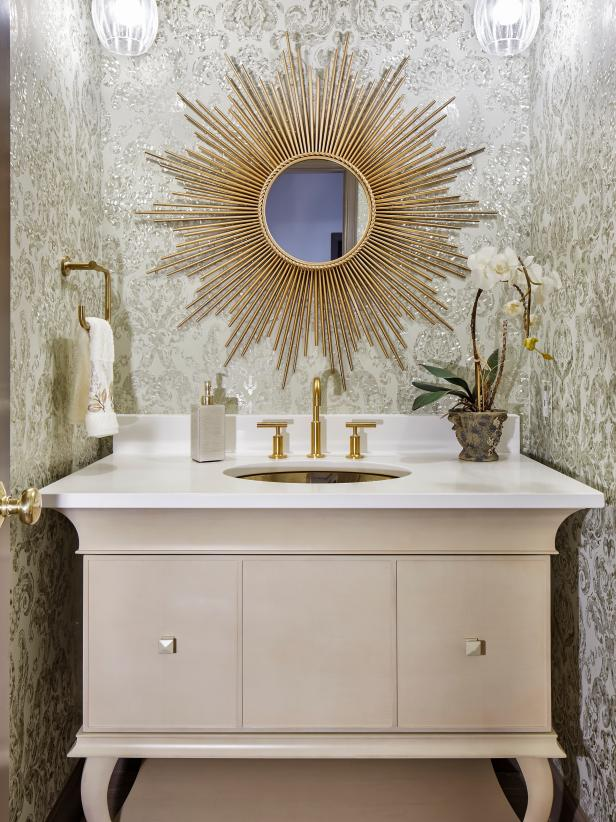 4. Go Big
An advantage of small bathrooms? Smaller prices. "Since the space is usually so small, you can get away with using higher priced materials as you need so little of them," says interior designer Melissa Miranda. Sparkling damask wallpaper creates a stunning setting for a pair of contemporary pendant lights and golden sunburst mirror in this ultra-glam bathroom.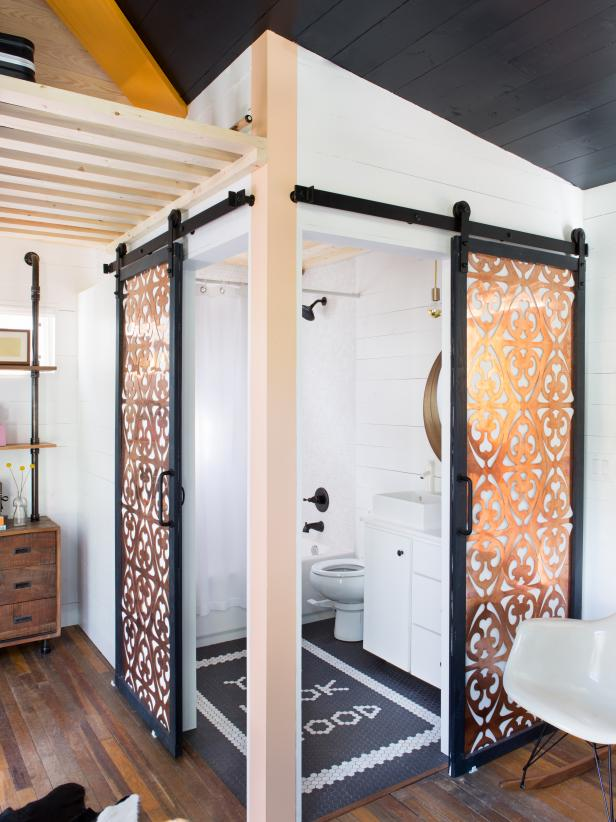 5. Lose the Rug
Besides a bath mat, small bathrooms don't necessarily need rugs. Take a tip from this bathroom that's not much bigger than the corner and decorate your floor with a cheeky tile design instead. The message adds spunk without taking up space.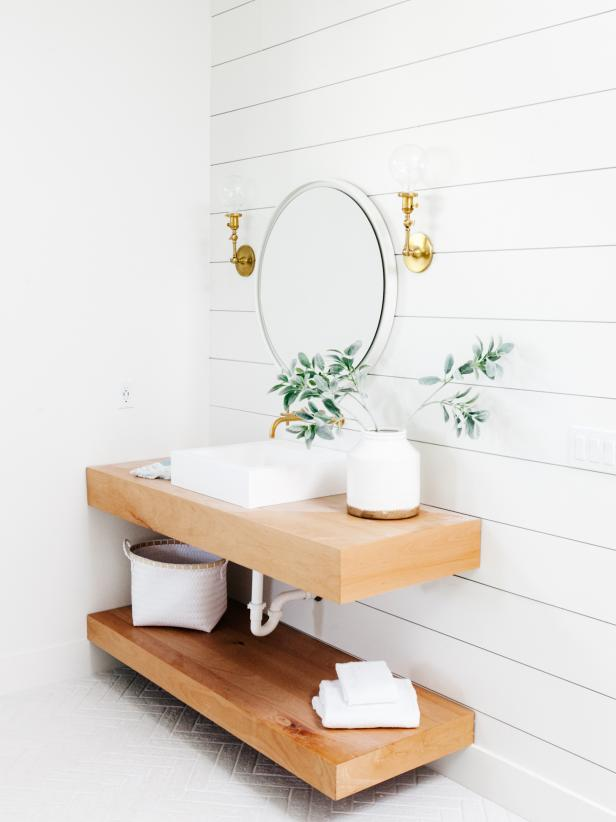 6. Try Open Shelving
Floating shelves provide storage space fro style-boosting accesories and bath necessities while making the room appear bigger.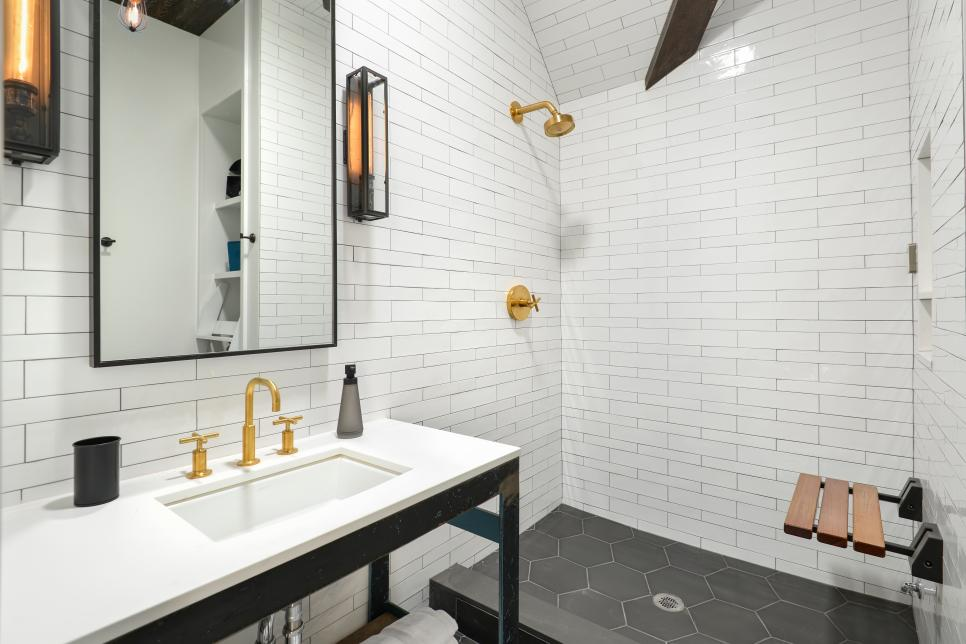 7. Eliminate Enclosures
Any kind of enclosure or barrier in a room can divide it up and make the space feel smaller. While that might be desirable in some spaces, it's not what you want in a small bathroom. In this ultra-modern bathroom, the shower has no enclosure at all, which ends a roomier feel.