Maple Pecan Shortbread Cookies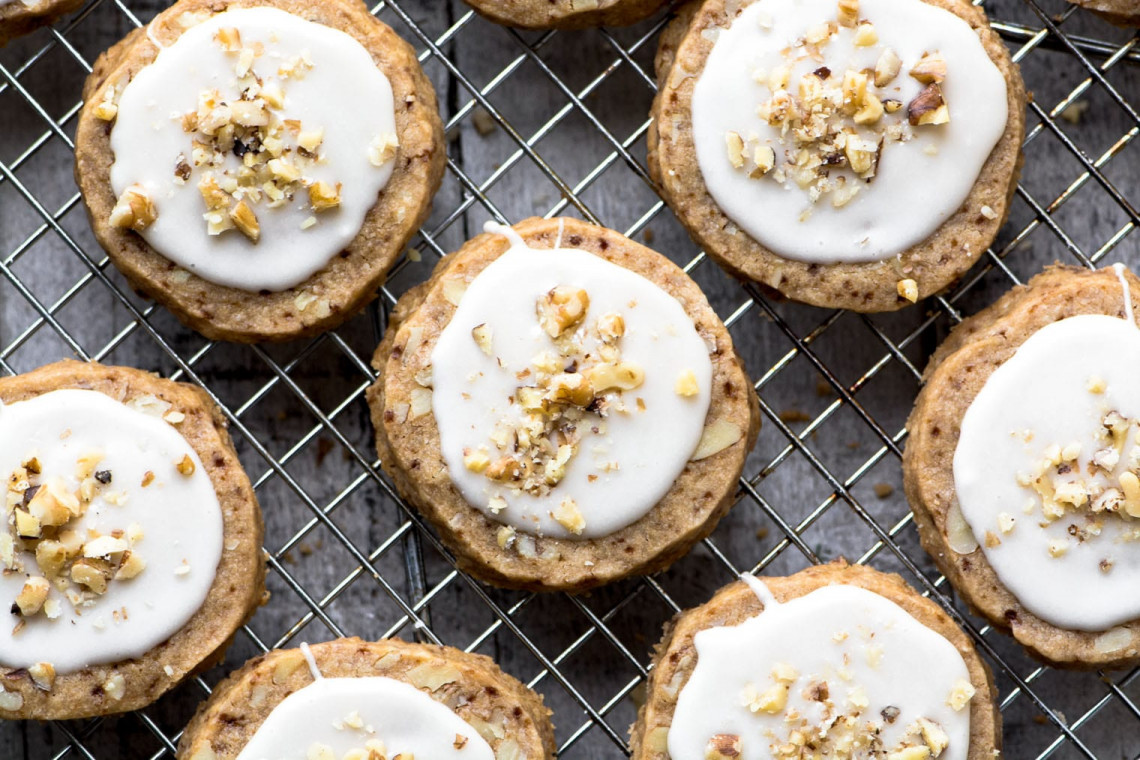 Maple Pecan Shortbread Cookies.
Course: Dessert
Cuisine: American
Prep Time: 10 Minutes
Cook Time: 12 Minutes
Chilling Time: 1 Hour
Total Time: 22 Minutes
Ingredients:
Cookies:
1 cup or 2 sticks unsalted butter, softened
1/2 cup granulated sugar
2 cups all purpose flour
1/2 tsp salt
1/2 tsp maple extract
1/2 cup chopped pecans
Maple Glaze:
1 cup powdered sugar
3 tablespoons maple syrup
Instructions:
In a stand mixer with a paddle attachment, or with a hand mixer, cream together the butter, and sugar, until light and fluffy
Add in the salt and then add in the flour, a few batches at a time until fully combined
Fold in the chopped pecans
Place a piece of plastic wrap onto your work surface and place dough on top. Shape into a log and wrap in plastic wrap
Place in refrigerator to chill for 1 hour
Preheat oven to 350 degrees Fahrenheit
Remove dough from fridge and slice cookies, about 1/2 inch in thickness. Place cookies on a baking sheet lines with parchment paper or Silpat baking mats about 1 inch apart. Place the sheet pan into the refrigerator for about 10 minutes before baking to ensure cookies are cool before baking.
Take cookies out of the refrigerator and bake for 10 minutes or until golden brown
Let cool on a pan about 3-5 minutes before transferring to a cooling rack to cool completely
Once cooled, make the glaze by whisking together the powdered sugar, and maple syrup. Dip each cookie in the glaze and place back on the cooling rack to set
Selling Your Home?
Get your home's value - our custom reports include accurate and up to date information.
Get Home Value