When to Turn a DIY Home Project Over to the Professionals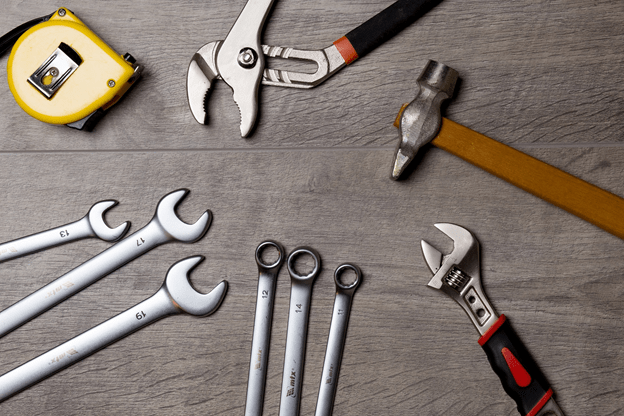 When to Turn a DIY Home Project Over to the Professionals
Sure, you want to do that big home remodel yourself. You're a handy guy or gal. You're confident in your abilities and you have the time and energy to do that home project yourself. In today's world of YouTube tutorials, there's no reason you should have to hire a contractor, right?
Well, in some circumstances no. Some home improvements fall well within the purview of the weekend renovation warrior as long as you take certain safety precautions. But some don't, and they should be left to contractors. Here are some situations where DIY may not be the best option.
The project will disrupt your daily life for a significant amount of time
If you're refinishing your basement, you can take your time and work on it when you have the free time. You don't go down there anyway, so having it in disarray doesn't really bother you. But what if it's a kitchen remodel? Do you really want to be without a kitchen for months?
"Consider the project that you're working on and how disruptive it will be. If you're doing a guest room refresh, you can probably close the door and just work on it on the weekends. But if it's a kitchen or your only bathroom, you could be living without a place to cook or shower for an extended period of time. This is a good time to ask yourself whether you can live with the chaos or would prefer to hire a contractor who can do the job quicker," says Lowe's.
Contractors can get the job done faster than you can 99% of the time. Think about this when deciding whether DIY is really your best option.
The project requires electrical or plumbing work
If you're not an experienced contractor, electrical and plumbing work can be extremely tricky. Not only is there the risk of real injury, but work of this magnitude oftentimes requires special permits and you don't want to find yourself eyeball-deep in forgotten paperwork.
Plus, if you ever plan to sell your home, it could be a real pain in the rear. "Also keep in mind that any mistakes or shortcuts will have to be remedied before you attempt to sell your house, when an inspection will require everything to be brought up to code," notes NextAvenue.
You don't have all the necessary tools
Some home renovation projects can be done with the basics - saws, hammers, crowbars, drills, and good old fashioned braun. But for bigger projects, you should do your research and figure out exactly what tools and machines you'll need to complete the job. If you don't have a good amount of the required tools, it might be time to consider hiring a professional.
Sure, you can rent the tools. Or you can buy them outright. But is it worth it? Will the costs of buying new tools be saved in labor costs?
You're a perfectionist
Look, let's cut to the chase. It's highly unlikely that the work you do will be as precise as the work done by a professional. If that fact is ok with you, then carry on with the DIY.
But if you're particularly concerned about the final result being perfect - either for you or for a potential buyer - then it's probably best that you seek out a contractor.
There's nothing wrong with attempting to do a basic home modification yourself. In fact, it can be incredibly rewarding. But you have to be smart. Weight your time against the potential labor costs of hiring a professional. Is it really worth it? Are you confident that you can complete the project in a safe and competent manner? If you're even the least bit hesitant, you should probably seek help.
Article provided by Bret Engle from DIYGuys.net.