Cinnamon Pecan French Toast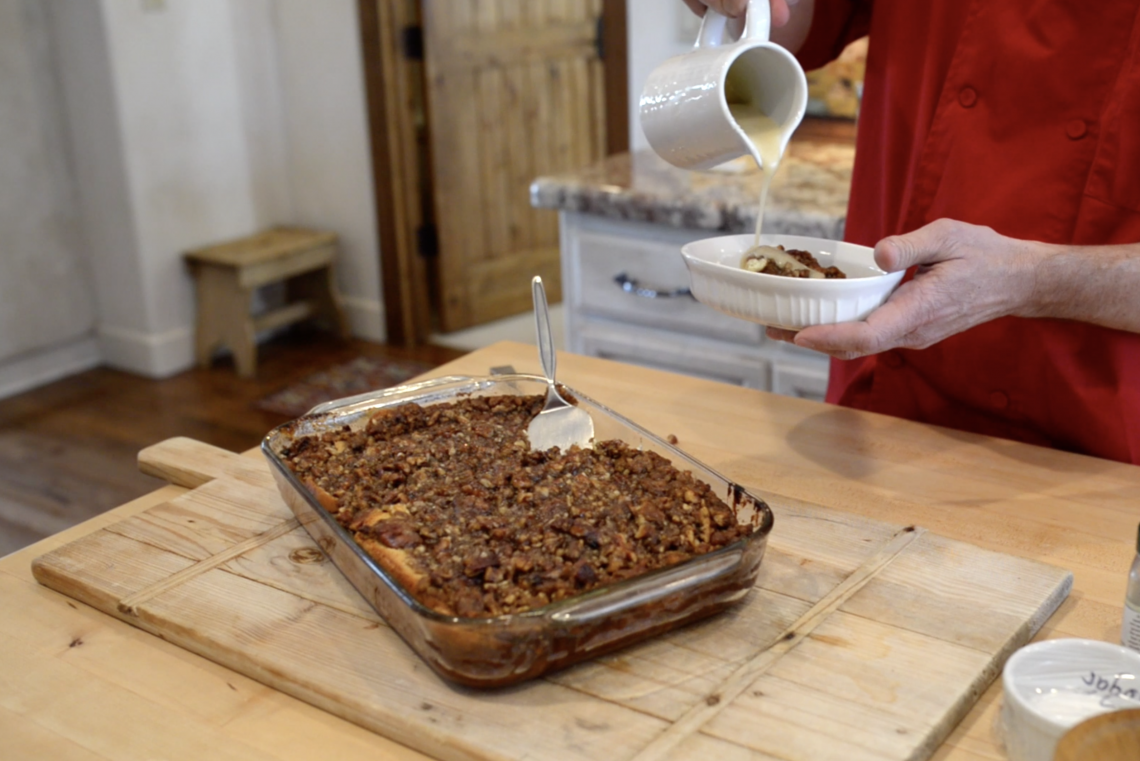 Baked Cinnamon Pecan French Toast
Serves 15
1 Loaf French Bread (13-16 oz), sliced
6 eggs
2 cups half and half
1 cup milk
2 tablespoons sugar
1 teaspoon vanilla
1/4 teaspoon cinnamon
1/4 teaspoon nutmeg
Dash of salt (1/8th teaspoon)
Topping:
1/2 cup butter
1 cup packed brown sugar
1 cup chopped pecans
2 tablespoons corn syrup
1/2 teaspoon cinnamon
1/2 teaspoon nutmeg
Arrange bread slices in a greased pan. Whisk together remaining ingredients, minus topping. Pour over bread, be sure it is all soaked. Cover and refrigerate overnight.
Mix topping. Spread evenly over casserole before baking (but not overnight)
Bake at 350 for 40 minutes
Nauvoo Syrup
This is a delicious caramel maple syrup that you can serve over pancakes or waffles as a extra special treat
1 cup butter
1 cup buttermilk
2 cups sugar
1 teaspoon baking soda
1 teaspoon vanilla
1 teaspoon maple extract
Bring the first 3 ingredients to a boil for 2 minutes. Remove and add the remaining ingredients. Make sure you are using a large enough pan as the baking soda will make it froth up. Serve warm or store in the refrigerator.
Selling Your Home?
Get your home's value - our custom reports include accurate and up to date information.
Get Home Value